"You Dream it, we make it come true!"
Communication has undergone an evolutionary change in format over the past two decades, and guess what? It is going to observe such massive shifts time and again. Digital media has changed the way people operate and react. Hence, digital marketing has become a necessity for not just brands and businesses, but for people in general as well. It combines organic growth with clever marketing strategies to increase a brand's influence.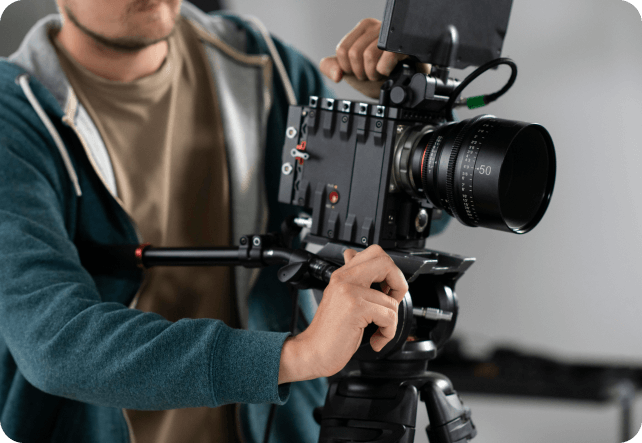 Our creatives understand your product depending on the target audience, we create a video content piece which is most effective to convey the message. We have best creatives who comes out with ideas which can be implemented in best price compared to industry standard. We know ideas are only good if they can be implemented properly. Therefore, we have professional project management practices which ensures a quality output in less time.  We shoot clean, crisp photos of your product on a pure white background. Each image is professionally shot and edited in our Las Vegas studio by our experienced staff of trained product photographers under the direction of our creative director.
Technology brands today are confronted by various forces, ranging from smarter consumers, rapid technological advancements, rising costs, environment and their ability to stay ahead of competition. Products, therefore, have to perform outstandingly to meet the aspirational and functional requirements of consumers. Our designers work rigorously to innovate and develop products that connect technology with consumers in an intuitive way. With an in-house design studio, a rapid prototyping facility, 3D visualization and engineering expertise, we have successfully supported the development of leading technology products around the world.
We are here to serve you and to add a personal touch to your printing project experience. From the time you place your order to the time you receive your product and beyond, we are committed to going the extra mile to provide you with the quality print job you are seeking as well as a pleasant, hassle free experience. We are a full service commercial printer offering a wide range of capabilities including offset, digital, flexo, and letterpress printing. We also have a full in house bindery department to finish your project and we offer other services as well, such as mailing, label application and print inventory management.