"You Dream it, we make it come true!"
Communication has undergone an evolutionary change in format over the past two decades, and guess what? It is going to observe such massive shifts time and again. Digital media has changed the way people operate and react. Hence, digital marketing has become a necessity for not just brands and businesses, but for people in general as well. It combines organic growth with clever marketing strategies to increase a brand's influence.
Social media has become a networking playground. It is the easiest way for a brand to communicate with its audience as it can be accessed from anywhere. Published content can get viral just within days if you target the right audience.
Hence, a strong social media presence is a must-have for a brand to not just garner attention, but also connect with its consumers. However, social media algorithms test new features everyday.
Creador Designs specialises in this arena. We continuously study the algorithm and test content so that we can help you stitch out the perfect social media strategy, coupled with gob-smacking posts and trendy content for consistent publishing.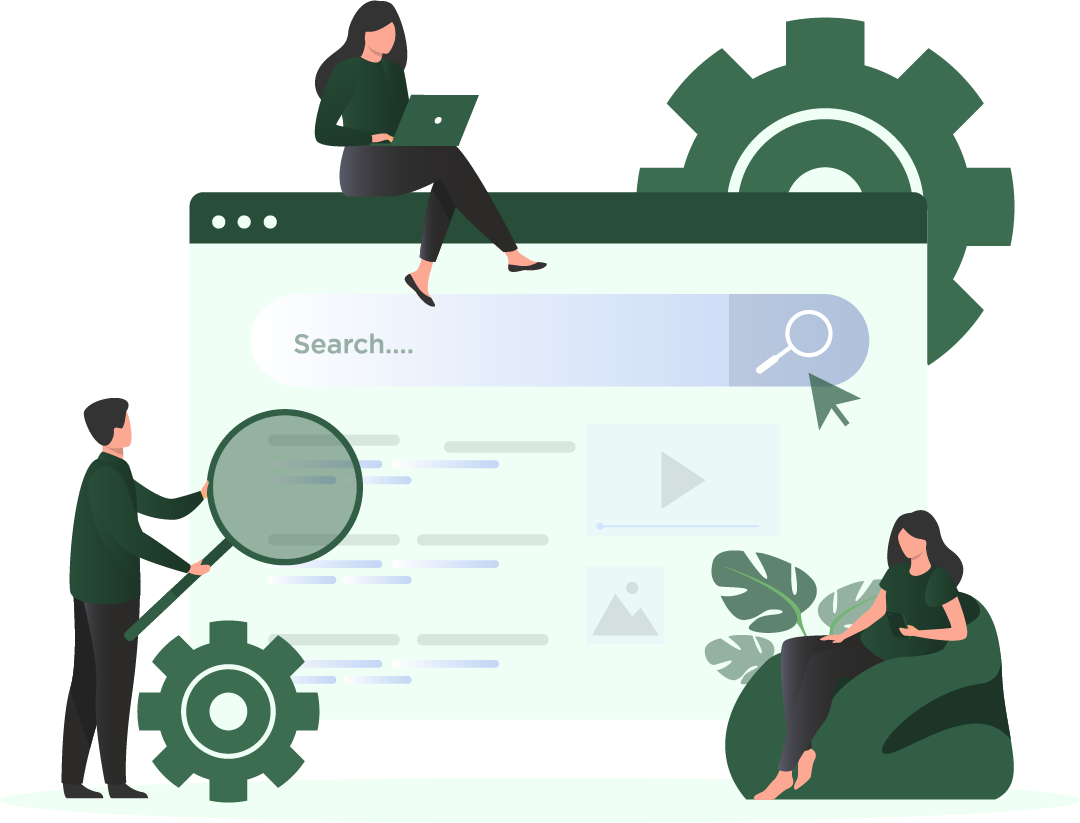 SEO - (Search Engine Optimisation)
Running a business is not easy–and we get it. Digital media has increased the avenues of making sales for the better, but it can become a little cumbersome to make out exactly what it is that your business needs to scale even higher.
This is where we come in to give you that necessary boost with the help of SEO so that finding your business on the internet becomes an easy-peasy-lemon-squeezy job.
To boost your website ranking, we will generate a list of keywords which match the search intent of your target audience. Not only will this enhance the traffic, but also bring in new leads for your business.
Ad campaigns become a necessity when a business desires to expand. The shift to digital media has made it easier for small businesses to launch campaigns, and yet, most of them aren't able to reap the full benefit.
Creador Designs does the research for you. Matched with the target audience, we run location specific campaigns. We measure the performance by choosing Key Performance Indicators (KPIs) and tracking them as long as the campaign is run.
All in all, Creador keeps an eye on the trendy and upcoming marketing trends by building on its strong foundation to help your brand survive the test of time. Advertisement campaigns with Creador will not just increase your lead generation but also advance your sales.